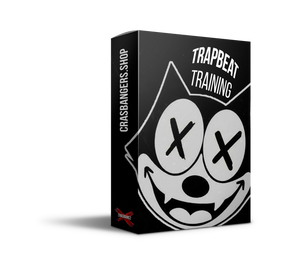 Do you want secrets on how to make trap beats?
How would you like to make beats that artists would
 

beg

 

you for??
What if I could show you the simple way to make industry caliber beats?


No more...
Dull beats... 

Spending hours working on a beat that's wack...

Begging people to listen to your beats...
Has This Ever Happened To You?
You send your latest - best ever - beat over to an artist. You know this beat is super hot. You know they'll be lightin' up your phone begging for more.
And then you don't get the reaction you want. Or even worse...no reply at all
If you can relate to this, don't worry, I have something you're going to want to see...
I used to be a lot like you.
I spent a lot of time trying to make beats and trying to make music that was hot for different artists around my way and I spent a lot of time trying to perfect my craft.
It was very frustrating to experience beat block and to put in a ton of time and have the feeling that i wasn't getting anywhere at all.
"...it was one specific change that I made, that changed everything and brought my beats to the next level. …"
If you really want to: 
Make Hotter Beats 
Sell More Beats
Gain A Following of Artists Begging For your Tracks And best of all... 
Produce Beats on FL Studio as a full time job
...then I truly believe you've found what you're looking for.
This is the system I've used to become a dope producer while not spending years trying to get to that level and also make more money from your beats while you're at it.