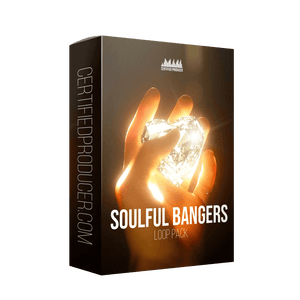 Elevate Your Trap Beats with SOULFUL BANGERS!


In the world of Trap music production, having standout melodies is crucial, and that's exactly what we focused on when assembling SOULFUL BANGERS.

Our team has curated a wide range of high-quality melodies that are perfect for crafting captivating Trap beats. 🔥


With 35 varied melodies using different types of instruments, SOULFUL BANGERS offers a rich and diverse soundscape for your tracks. Each melody has been carefully crafted to evoke emotion and capture the essence of soulful Trap music.

Whether you're aiming for a smooth and melodic vibe or a more energetic and upbeat sound, this pack has got you covered.


To provide you with maximum flexibility, stems for each melody are included. This means that you can easily customize and manipulate each loop to fit your unique vision.

Whether you want to change the tempo, adjust the pitch, chop it up and rearrange it, or use them right out of the box, the possibilities are endless.


To further enhance your creative freedom, the pack also includes 35 MIDI files for each melody. These MIDI files give you the freedom to tweak and personalize the sound, allowing you to add your own unique touch to the melodies.


Don't miss out on the opportunity to take your Trap beats to the next level. Download SOULFUL BANGERS today and let your creativity soar!