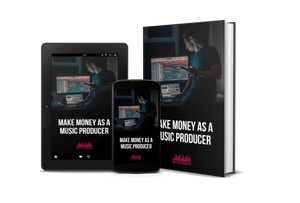 Making money as a producer can be a tough gig, but it doesn't have to be! With the right knowledge and a little bit of elbow grease, you can make a great living producing music.
If you're looking to make some serious money as a producer, this is the eBook for you.
In it, I'll show you how to make the most of your skills and turn a profit doing what you love.

I will teach you everything you need to know about making money as a producer.
We'll cover everything from how to find clients and charge for your services, to tips and tricks for getting the most out of your studio setup. Whether you're just getting started or you're already making a living as a producer, this eBook will give you the information you need to take your business to the next level.
So what are you waiting for?
Grab your copy of How To Make Money as a Producer today and start learning how to make money in the music industry!