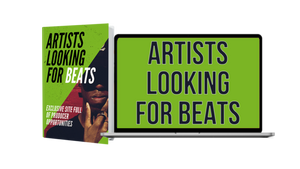 If you're an aspiring producer looking for ways to get your beats into the hands of artists, this tool is a must-have.
With 'Artists Looking For Beats', you'll be able to see a list of artists who are actively seeking new beats and producers to work with.
No more cold-emailing or guessing where to send your music - this tool puts you in direct contact with the people who are looking for what you have to offer.
Whether you're just getting started or you're an experienced producer, this sheet is a valuable tool for anyone looking to expand their reach and get their music heard by more people.