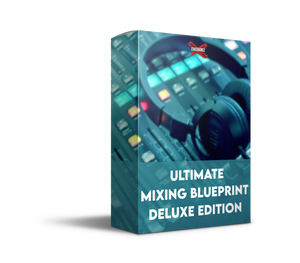 Discover How To Mix Like An Industry Producer
DON'T MISS YOUR CHANCE TO SECURE THE ENTIRE MIXING COURSE!
DISCOVER PROVEN MIXING TECHNIQUES AND TIPS GUARANTEED TO LEVEL UP YOUR BEATS
MIX AND COMPLETE BEATS FASTER!
SELL MORE BEATS WITH THE INDUSTRY SOUND RAP ARTISTS CRAVE
WORK WITH TOP ARTISTS THAT RESPECT YOUR PRODUCTION!

The greatest thing about my mixing course is that it's reliable....which means
you'll never have to come back and say, "My beats sound DULL!"
A dope beat with a wack mix = a WACK BEAT!
​
If you've ever wondered why artists rarely ever choose your beats 
or buy your beats off of your beat store, your MIX is the 1st area
you need to improve.

It's hard to stay in the zone knowing your beats aren't mixed properly!

It's frustrating to be limited in your production because other producers
have superior mixing on their beats.  This means your beats don't stand out.

Your beats are about to get a mega-upgrade!
Here's my 100% iron-clad, Triple Guarantee

If you don't hear a major difference in your beats....
if you don't feel or experience a difference in
how your beats are received by those who listen to them.....
or even if you don't like the pitch of my voice.... 


If you are unhappy for any reason, I will give you a 100% refund of your money for this mixing course, with no questions asked.