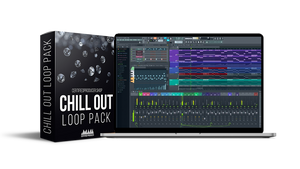 Chill Beats Creation Has Never Been Faster!
🎹 

Drag and Drop Simple! 🎹

Sick of your beats being monotonous and boring?

Wish there was a quicker method for completing Chill beats?

Do you have the growing suspicion that you won't succeed as a producer?
If you've experienced this, we have the Best Solution for you.

Download the 
Chill Out Loop Pack

 which includes loops, and more, for you to Drag and Drop into your next beat! 

*Regular price is $399+ for this ENTIRE PACK!

Yours today for only $14!  YES 97% OFF!


Use this Chill Out Loop Pack to level up your production and NEVER Look Back! 



HERE'S WHAT YOUR SOUND PACK LOOKS LIKE:


After investing in this Chill Out Loop Pack, all the loops will be available for download immediately.
Sound Pack Includes:
Thick pack includes Loops with a chill vibe.
This loop pack is perfect for chill beats and it includes KEY, SCALE, AND BPM.

100% Royalty FREE ( Make a smash hit and owe us nothing! )


No "recycled" or "reboxed" sounds.


100% Compatible in ALL DAWS.



Get Instant Download Link via email
We provide custom loops for producer clients that make beats for: Pop Smoke, Travis Scott, Central Cee, Drake, Post Malone, Kanye West and other chart topping artists!