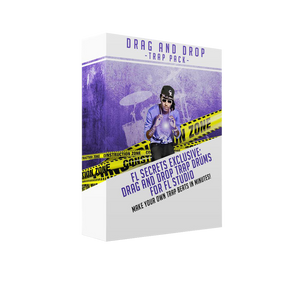 How To Give Your FL Studio Beats That Industry Sound!
How would you like to make beats that artists would beg you for??

What if I could show you the simple way to make industry caliber beats?


No more...
Dull beats... 

Spending hours working on a beat that's wack...

Begging people to listen to your beats...
Has This Ever Happened To You?
You send your latest - best ever - beat over to an artist. You know this beat is super hot. You know they'll be lightin' up your phone begging for more.
And then you don't get the reaction you want. Or even worse...no reply at all
If you can relate to this, don't worry, I have something you're going to want to see...
I used to be a lot like you.
I spent a lot of time trying to make beats and trying to make music that was hot for different artists around my way and I spent a lot of time trying to perfect my craft.
It was very frustrating to experience beat block and to put in a ton of time and have the feeling that i wasn't getting anywhere at all.
"...it was one specific change that I made, that changed everything and brought my beats to the next level. …"
If you really want to: 
Make Hotter Beats 
Sell More Beats
Gain A Following of Artists Begging For your Tracks And best of all... 
Produce Beats on FL Studio as a full time job
...then I truly believe you've found what you're looking for.
This is the system I've used to become a dope producer while not spending years trying to get to that level and also make more money from your beats while you're at it.
FL Secrets 101 is the only online FL Studio Course taught by an
industry platinum producer
If you're looking for the easiest way to stop being ignored and be a top producer using FL Studio, FL Secrets 101 may be your answer
This is the direct result of years of study and years of digging through the trenches to find what really works.
It features 6 learning modules, geared to give you pro secrets and tactics.
This training could easily be sold for $250.
This is why everyone's calling it their 'go-to resource' to learn industry level producing with FL Studio:
Learn the Industry Pro Drums Formula… 
Discover pro secrets like how to set a special offset on your hats and snares to achieve a life like feel to your drums

The special punch you can add to your drums with the twist of one knob. I show you what knob that is

I give you the actual scores to use that reflect the popular rhythms we hear in radio today 

PLUS I keep you updated with latest formulas to keep your beats current and NOW sounding
FL Studio Secrets Is Easily Worth
$497
But I know you're just getting started so I'm going to make this easier for you.
This incredible bundle has everything you need to make industry level beats and get your beats placed so you can make real money doing what you're passionate about. 
If you get it today you'll only pay
$97
This Deal Is Perfect For You If...
You haven't been using FL Studio for a long time
You want to learn how to make pro level beats
You want to get really good at FL Studio
You're looking for an easy way to learn FL Studio
You don't have a lot of money to spend on a training course or music school
You are stuck figuring out FL Studio
Your an artist who started making beats to use for yourself
Or even... IF You already have a full time job!
Check What A Couple Of My Happy Students Are Saying...​
"The most valuable one is where you talked the secret about how to make your drums hit harder and get groove."
- Bloc 4000
"I was able to follow along and I was able to apply what Cras taught me and put it in my music instantly. Within a few minutes I went from feeling like a beginner to feeling like an expert!"
- Kev Beats
So, What's It Going To Be?
You have a choice. One month from now you can either be exactly where you are right now. Still trying to "figure it out" from amateur youtube videos. OR You can take advantage of the opportunity to learn from an industry producer.
Nothing will help you make a huge leap in your beat making like learning from someone who's done it.
When you get FL Secrets 101 AND bonuses (worth $1,049) 
You will be free, at peace, knowing you have a firm future in production and that you'll be able to turn on FL Studio and make banger after banger without hesitation. Your beats will be at an industry level.
You'll think that taking action and following your goals was the best thing you ever did and you'll say to yourself that you can't believe how much things have changed.
Ready to invest in yourself?
CLICK the buy button right now, and let's get you started today!