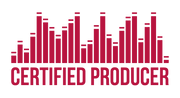 "Download All Of The Hottest Loops FIRST, Every Month! Get Unlimited Access To Our VIP Members Only Sound Section and Get First Access Loops That NO ONE Has!
When You Become a VIP Member, You'll Be Able To Download All of These Loops FREE! There is no extra cost and you get all of these VIP Perks and More!
You Also Get:
- Instant Access To Our Private Discord Where You Can Network With Other Producers, Learn From Experts and Get Private Lessons
- Go Live and Stream Your Beatmaking Videos and Music to Industry Insiders Who Hang Out In Our Community, like Mass from Aftermath ( Dr. Dre ), PC ( YG, Pushaz Inc ), Zo from Glo Gang ( Chief Keef ) and more! 
- Get First Access To Beat Contests, Win Money, Get Exposure And Network with Amazingly Talented Producers Who Love To Help Others Grow! 
- Get Direct Access to Cras, talk to him directly, ask him questions, get help and marketing and beatmaking secrets directly from the source.
What are you waiting for? We do not offer this publicly.
Only to certain producers who have the qualities we are looking for.
Look, it's so hard for producers to make it.  
It's even harder when they don't know how to make hot beats consistently.
There are SO MANY producers trying to get put on.
They are posting to Soundcloud, IG, iTunes, Spotify... everywhere.
They even send me beats constantly...asking for collabs. 
You know what?
99% of producers have wack beats!
And that's GREAT news for you.
Your competition is using wack sounds, and loops and drumkits....free kits they download off the internet, that don't have that industry sound....and are definitely not "pre-mixed".
Wanna know what the Secret Sauce To Industry Drumkits?
(It's all in the mix!)
It only takes me 3 seconds to hear a beat and know the quality ain't there...
I hit STOP ASAP!  NEEEEXT!!!
Doesn't matter how good the arrangement or mixing is...
if you don't invest in real industry sounds you'll never make it
PERIOD.
Why is that great news for you?
Because the bar is set so low. It's simple for you to rise above 99% of "producers" out there, nearly overnight....
If you want to get artists to notice you. If you want to get heard. If you want to stand out:
You Must Have Industry Quality

 

Beats
If you don't, then you can forget about it...
Automatic DQ. Out the game!
This is so easy to fix, it's crazy more producers aren't doing it. 
I'll tell you how in a minute. 
But first, 3 steps to get the exposure you want to get the recognition you deserve. 
"Revealed:

 

3 Steps To Get Paying Artists To Want Your Beats"
1. Use REAL Industry Sounds, Loops and Drumkits
Quit playing with stock sounds. If you don't have the right loops, do not move on to level 2
2. Learn How To Make Dope Beats On Command!
Practice your craft. Make beats every day til you know your sound better than you know your own fam.  This is where the membership helps you! 
3. NOW You're Ready
NOW you can ask for the collab. You're ready. Congratulations. When you hit it big, lets do something together
"Still Wit Me?"
Aight cool. 
Now, everyone wants to skip ahead to #3, get the fame and recognition. Get paid and laid. But you can't run before you walk. 

smh

Most of the "producers" that want my help can't even crawl. 

You can't trying to get with a serious artists if your beats sound like they're tucked in for the night, a big-ass blanket over them. Hi-hats all tinny. Beats are all dull and muddy. 
You have to take care of #1 before you can move on to defining your sound. 
So let's just take care of that first step right now. It'll just take a minute.

Trust me when I say -
Getting consistent access to the best sounds is the fastest shortcut you can take to Get S

o Good They Can't Ignore You
Whether you want to own your own studio, build a legacy, support your fam, or take your momz to the Grammys...
it all starts with your sound selection. 
If you don't have the right industry sounds, you can't get to the next level. Period.
That's why I put together this Platinum Sound Pass for you, so you can have a huge advantage over your competition. 
Join Today Before I Increase Price or Close Registration.